2020-21
Academic Fellows Program
An invitation-only program designed to provide Chief Marketing Officers with a deeper understanding of emerging theories in the fields of marketing and leadership.
The Academic Fellows Program (AFP) is an invitation-only program designed to provide Chief Marketing Officers with a deeper understanding of emerging theories in the fields of marketing and leadership. Specifically, the program engages participants through a regularly scheduled series of interactive 90-minute video conferences occurring throughout the academic year. Limited to no more than 60 participants, AFP features cutting-edge research, unprecedented access to thought leaders from some of the world's most respected institutions, and an unparalleled network of like-minded peers – who endeavor to lead their organizations to higher degrees of market orientation, customer intimacy, societal impact, and profitability.
Program Objectives & Curriculum
The primary objectives of the AFP program are to:
Expose participants to leading-edge theories and research on the most important issues in marketing today
Provide participants with tools and insights to improve leadership acumen and effectiveness
Facilitate critical thinking and debate among high-performing marketing leaders on complex issues
Build meaningful relationships among thought leaders and participants, to create a network of mutual support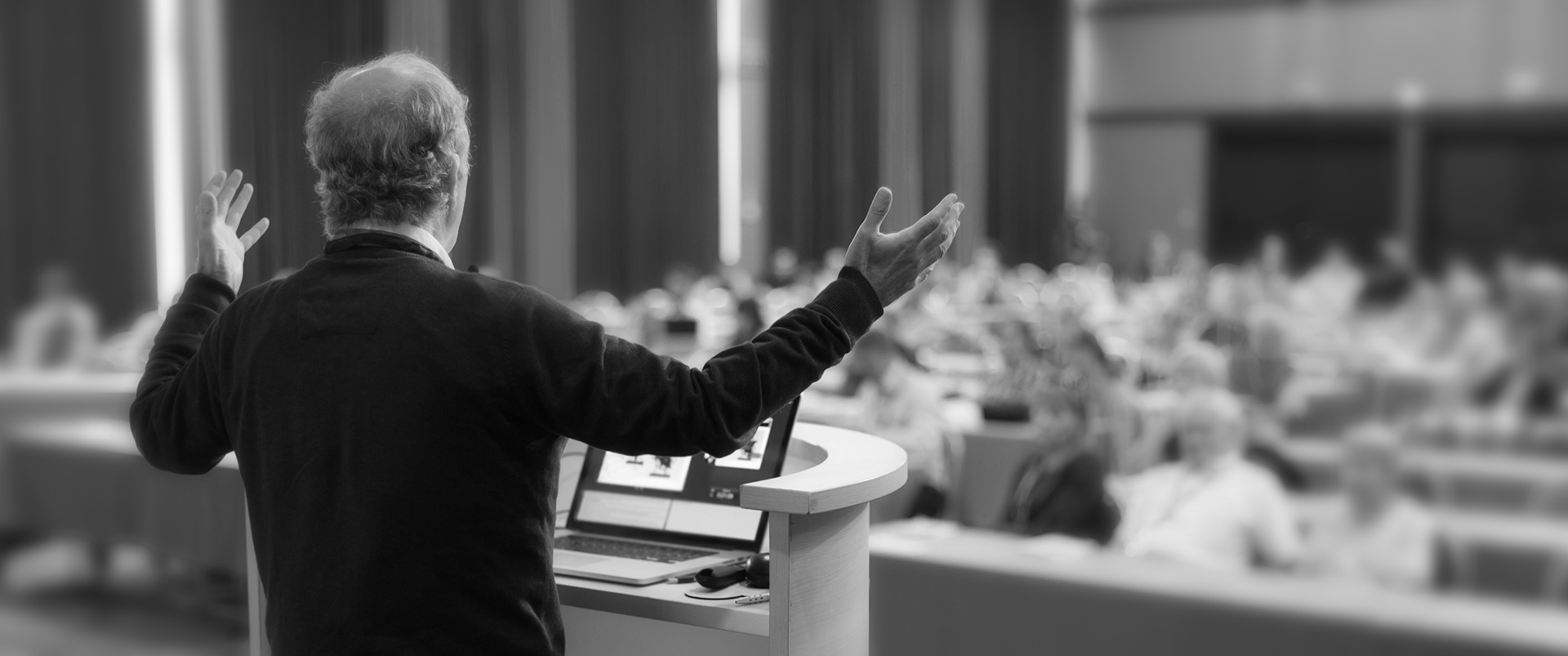 Recommended Readings

& Lectures
Developed in collaboration with participating scholars and thought leaders, each 90-minute session of the Academic Fellows Program features a presentation and discussion of recommended reading materials. The academic year includes five bi-monthly lectures, with topics including leadership, strategy, managing cross-functional relationships, decision making, branding, and communications, among others. All sessions originate from the Collat School of Business on the campus of The University of Alabama at Birmingham.
Unparalleled Peer Networking and the Power of Relationships
One of the core tenets of the Academic Fellows Program is the importance of mutually supportive professional relationships and the sharing of best practices, toward the accomplishment of corporate, professional, and personal goals. AFP participants will also receive invitations to exclusive post-program events to support life-long learning.
Admission & Participation Fee
Because the Academic Fellows Program is limited to 60 participants per year, the program focuses on only admitting individuals who serve as the senior-most marketing executive in their respective organizations. The CMO Institute also works to ensure that no two participants represent direct competitors in the marketplace, in order to promote a forum rooted in candor.
To confirm placement in the 2020-21 AFP, payment of the $675 participation fee must be made before August 1. This fee includes program materials, participation in all live sessions, access to recorded sessions, facilitated introductions to thought leaders and peers (as requested), and lifetime access to The CMO Institute alumni network.
The curriculum for Academic Fellows Program is designed to provide participants with a deeper understanding of leadership principles, greater technical knowledge in the fields of strategy and marketing, and an appreciation for the role of intra-organizational and external relationships in the accomplishment of corporate and professional goals. With that, each session is designed specifically for Chief Marketing Officers.
SESSION I – Leadership
Friday, September 18, 2020 (10:30 AM – 12:00 PM Central Time)
Boris Groysberg, Ph.D.
Richard P. Chapman Professor of Business Administration
"The Leader's Guide to Corporate Culture: How to Manage the Eight Critical Elements of Organizational Life."
By Boris Groysberg, Jeremiah Lee, Jesse Price, & J. Yo-Jud Cheng.
Harvard Business Review, January–February 2018 pp. 44–52.
SESSION II – Strategy
Friday, October 16, 2020 (10:30 AM – 12:00 PM CST

)
Rita McGrath, Ph.D.
Faculty of Executive Education
"Discovery-Driven Digital Transformation"
By Rita Gunther McGrath and Ryan McManus
Harvard Business Review, May–June 2020 Issue
SESSION III – Digital Marketing
Friday, January 22, 2021 (10:30 AM – 12:00 PM CST

)
Ajay Kholi, Ph.D.
Gary T. and Elizabeth R. Jones Chair in Management
Tracey Swartz, Ph.D.
Assistant Professor of Marketing
"Customer Centricity in a Mobile-Centric World"
By Ajay K. Kohli and Tracey A. Swartz
Proprietary prepublication research
SESSION IV – Sales & Marketing Synergy
Friday, March 12, 2021 (10:30 AM – 12:00 PM CST

)
Mike Wittmann
Chairman & Professor

Marketing, Industrial Distribution, and Economics
John Hansen, Ph.D.
UAB Center for Sales Leadership
"The Evolution of the Sales and Marketing Relationship"
By Mike Wittmann and John Hansen
Proprietary prepublication research
SESSION V – Delivering Service Excellence
Friday, April 16, 2021 (10:30 AM – 12:00 PM CST

)
Tom Jones
Executive in Residence